The Autumn Internationals are fast approaching and soon to be kicking off in Cardiff, London and across the globe. So what better time to become a rugby supporter. Whilst we know you won't need much persuading, we've produced 10 reasons why you should.
1. The Songs
No matter who you support, whether it is Wales, England, Ireland or South Africa, there will be a suitably naff and yet an ever so charming song which will be sung at the top of each supporters voice for the entire duration of the game. Any of these inconic tunes are ideal when you're already 4 pints deep.
2. Nationalism
There are plenty of sports which ignite a level of nationalism within its supporters and fans, but none do so as much as rugby. When the British Isles meet on the rugby pitch, you will never have seen such nationalism spread through each of the supporters. Scotland may well have chosen to remain as part of England and the UK, but you wouldn't know it from their fans.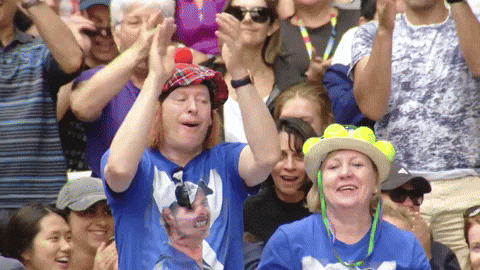 3. Points
We've all watched football games which have finished 1-0, or even 0-0. Rugby creates some of the most nail-biting games; even the biggest leads can be caught up in no time.
4. The Players
The players obviously make the game. They know what they have got to do, and they get on and do it. Their whole attitude is wonderfully refreshing.
5. Atmosphere
There really is nothing better than stepping into the electric atmosphere of a rugby game, particularly when the game is held in some of the most iconic venues in the world. Whilst the Autumn Internationals will be played in world-class venues, other games played in smaller venues are just as exciting.
6. The Passion
Passion is certainly one of the defining characteristics of rugby; both players and supporters alike live and breathe the game. Be part of it.
7. Camaraderie
Team camaraderie for both players and supporters is something you cannot replace. If you support England, but live in South Africa, you'll be embraced as one of England's own as soon as you get together – there is no discrimination and it is forever inclusive. Solidarity in camaraderie.
8. The Respect
Players have the upmost respect for each other, as well as the referee. Whilst the rivalry is heated, no-one oversteps the line. This transfers over to the supporters too, there is banter and rivalry, but each supporter respects the competition and embraces the healthy rivalry.
9. The Tackles
Let's face it, this is what sets rugby apart from football, and many other sports. Whilst the tackles may make you wince, you can't look away.
10. The Drink
A rugby game would not be the same without the copious amount drunk in the name of the sport. Rugby supporters are well renowned for their ability to drink. Whilst some supporters can sink 10 pints no problem, it is not all about drinking yourself silly – the social aspects which come with drinking during a game can't be beaten.
Here at Pop Up Bar Hire, we're excited to be inviting the Autumn Internationals back to Cardiff for another year. In need of a relief bar? Contact us today, we have everything you might need for the Autumn Internationals.
Author: Georgie Dransfield